De Cam Geuzestekerij
From Lambic.Info
Website (Dutch):
http://www.lambicland.be/De_Cam/Welkom.html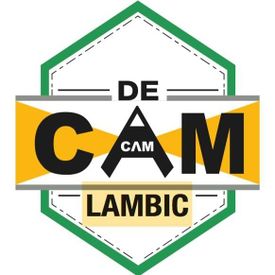 Phone: +32 (0)25 32 21 32
Address: Volkscafé De Cam DBD BVBA, Dorpsstraat 67a, 1755 Gooik
Overview
De Cam Geuzestekerij is a lambic blendery located in Gooik. De Cam's lineup consists of traditional oude geuze and oude kriek, as well other fruited lambics. All of De Cam's offerings are strictly traditional, using traditional ingredients, methods, and techniques.
History
De Cam Geuzestekerij is a relative newcomer to the lambic blending scene. In June of 1997, De Cam opened in Gooik, becoming the first new traditional lambic blender to open in Belgium in nearly forty years.
[1]
The blendery was founded by Willem van Herreweghen, who at the time was a production manager at Palm Breweries, along with support from Armand Debelder, Frank Boon, and the mayor of Gooik. De Cam is currently housed in what was a former brewery dating back to at least 1705, though likely earlier. The location eventually came into the possession of the town of Gooik in 1992, and was converted into a community center. By 1997, the building was reclaimed as part of the Belgian lambic tradition.
[2]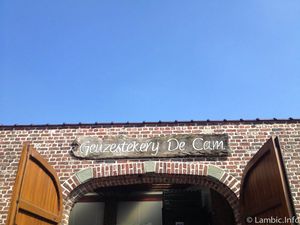 In 2000, after a successful three years of blending lambic, Willem van Herreweghen left De Cam to return to Palm Breweries as a technical advisor. At the time, Karel Goddeau had been helping around De Cam and Willem had already suggested that Goddeau take over the operations. While Karel was finishing his final project as a student at Hogeschool CTL, researching starting a microbrewery and the brewing process of spontaneously fermented beers at 3 Fonteinen, both Armand and Gaston Debelder agreed to show him the art of blending lambic. In May of 2000, Karel agreed to become the blender at De Cam while still maintaining his day job as a brewer at a non-lambic brewery nearby.[2]
Today, De Cam is still one of the smallest lambic blenders in Belgium, receiving its lambic from Boon, Girardin, and Lindemans. The blendery is also a member of HORAL. For his part, Karel still works as a brewer at Brouwerij Slaghmuylder about 11 kilometers from Gooik, while maintaining the blending and bottling at De Cam.
Blending Process
De Cam follows traditional barrel and blending processes with the following notable facts:
Karel studied as a cooper so that he could personally maintain the barrels used at De Cam
The barrels at De Cam are former 1000 liter Pilsner Urquell casks
Beers
Geuze
Faro
Fruit
Jonge Lambiek
Oude Lambiek
Breweriana
References
↑ Jeff Sparrow, Wild Brews: Culture and Craftsmanship in the Belgian Tradition, 2005
↑ 2.0 2.1 2.2 Jef Van den Steen, Geuze & Kriek: The Secret of Lambic Beer, 2012
Photos
Videos