Brouwerij 3 Fonteinen
From Lambic.Info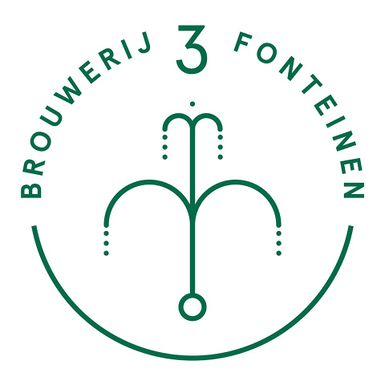 Website (Dutch): http://www.3fonteinen.be
Lambik-O-Droom contact:
Address: Molenstraat 47, 1651 Lot
Brewery contact:
Phone: +32 (0)2 306 71 03
Address: Hoogstraat 2 a, 1650 Beersel
Overview
Drie Fonteinen is a lambic brewer and blender located in Beersel, Belgium. Drie Fonteinen is currently headed by Armand Debelder, after he took over the brewing and blending side of the business from his father Gaston. There is also a cafe attached to the building, which is overseen by Armand's brother, Guido. In addition to lambics, Drie Fonteinen also produces several other non-lambic beers including a blonde, lager, porter, and witbier.
History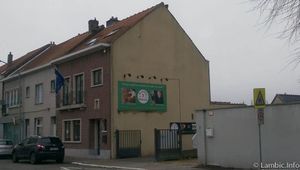 Like many lambic breweries and blenders, the history of Drie Fonteinen starts well before the official founding of the brewery. The founding of Drie Fonteinen dates back to 1883 when Jacobus Vanderlinden and his wife Joanna Brillens opened an inn with a beer blending business on the side in the town of Beersel.[1] In Dutch, the name Drie Fonteinen means three fountains and originally referred to the hand pumps that were used to serve the three types of beer at the inn: lambic, faro, and kriek.
The inn and café changed hands several times over the years until finally coming into the possession of Jean-Baptiste Denaeyer, the mayor of the town of Beersel. Denaeyer was widely considered to be the best lambic blender in town. At the same time, around the corner, the Debelder family was blending their own lambics at the Drie Bronnen (three springs) café. Without a successor, the original Drie Fonteinen café closed in 1953. In 1961, Gaston Debelder, along with his wife Raymonde, purchased the building and expanded their lambic blending business into the inn. Though Drie Fontenen's current owner Armand (Gaston's son) refuses to put his lambics in kegs today, the original Drie Fonteinen lambics were indeed kegged. In Wild Brews: Culture and Craftsmanship in the Belgian Tradition, Sparrow notes that when Gaston and Raymonde took over the brewery, bottled beer was still a niche product. Before the war, "there was only lambic that you bought from brewers. The kegs that were kept in café cellars had to be emptied within 14 days. If the beer was not sold, it was tapped into bottles." It is important to remember that at this point, the use of the term keg still likely referred to a small wooden cask.[2]
Gaston was eventually convinced to begin bottling his beer regularly. By all accounts, he was very pleased with the results and Drie Fonteinen lambic is only seen in bottles today as well as on hand-pumps at the café. Working with his two sons, Armand and Guido, the inn, café, and lambic blending business continued to be successful, though Drie Fonteinen continued to experience the same ups and downs that every lambic brewery experienced in the last half of the twentieth century. Gaston eventually handed the business over to his two sons full-time in 1982. Armand became the head blender (and eventually brewer), while his brother Guido managed the café and restaurant. According to Van den Steen, by the 1990s the lack in popularity of lambic had reduced the number of lambic brewers available on the wholesale market to just three: Girardin, Lindemans, and Boon.[1] Though Girardin is no longer used by 3 Fonteinen, at least part of Drie Fonteinen's blends may contain lambic whose wort originated at Boon or Lindemans. Though lambic and geuze beers lacked the widespread popularity of other beers, Armand's Oude Geuze blend won the OBP (Objective Beer Tasters) award in 1993. From then on, the outlook for Belgium's lambic tradition began looking up.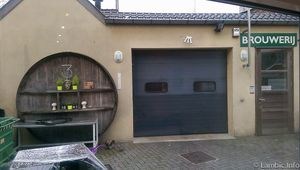 In 1997, Armand became a founding member of HORAL, the High Council of Artisanal Lambic Beers, which strives for the protection of traditional lambic beers.[3] Until 1999, Drie Fonteinen was strictly a blendery. In 1998, Armand leased a computerized brewing system and had it installed, becoming the first new lambic brewery in decades, with his first batch brewed in 1999. In the meantime, Armand would save up for his own installation. As this was the first new lambic brewery to be seen in Belgium for nearly eighty years[4], many banks were unwilling to fund Armand's venture to buy the necessary equipment. To help facilitate the purchase, Armand and his brother split the business, with Guido taking the restaurant café and Armand forming AD Bieren bvba, the corporate entity under which Drie Fonteinen beers are brewed.[4] Brewing his own lambic, Armand was now able to fully manage his own product.
In the 1999-2000 season, Armand began to make preparations to begin foreign exports. In 2006, Drie Fonteinen Oude Geuze and Oude Kriek received recognition and protection as a traditional Flemish regional product.[3] As the lambic revival picked up in the early 2000s, Drie Fonteinen continued to be one of the most prolific and traditional producers.
This all changed on May 16, 2009. As Armand entered his warehouse in Essenbeek that day, he was met with a blast of hot air that signified a massive failure of the climate control mechanism. The "Thermostat Incident," as it would come to be called, was the result of a faulty thermostat causing the hot air blower to not turn off. As a result, the temperature had risen to as high as 60 degrees Celsius (140 degrees Fahrenheit) essentially cooking over 80,000 bottles of lambic and causing some of them to explode. Only some bottles of the Oude Kriek were salvageable and today are affectionately known as "Hot Cherry" bottles amongst lambic aficionados.
This huge financial loss of a year's worth of product, coupled with the fact that the ten-year brewing equipment lease was about to run out, caused Armand to rethink the future of Drie Fonteinen. The remaining capital invested in his own brewing system had to be divested to meet other financial obligations of the brewery. Armand's last official brew of the pre-Thermostat Incident era was in March of 2009.[1]
Not all was lost, however; and the remaining bottles of Oude Geuze that had not been damaged beyond repair were distilled into an eau de vie called Armand'Spirit. This, along with the sale of special blends of Armand's remaining pre-incident lambics, has helped to re-secure Drie Fonteinen's future. In 2013, the brewery installed a 40-hectoliter brewing system. The question of a successor to Armand is often brought up. Currently, Michael Blancquaert is working with Armand as an apprentice and has agreed to buy 50% of the brewery's shares by 2017.[5] After a four year hiatus to regroup and get the necessary equipment, Armand, along with Michael, is brewing his own lambic again and the future of Drie Fonteinen appears to be very strong.
In 2016, Drie Fonteinen signed paperwork to purchase a new warehouse facility in the city of Lot, near Beersel. That same year, barrels, and foeders began to be filled in the Lot facility. On Thursday September 1st, 2016, the 3 Fonteinen Lamik-O-Droom officially opened to the public for 3 Fonteinen Open Beer Days. This new facility currently houses barrels and foeders of lambic, the bottling line, as well as all of the conditioning bottles. In addition to the production facility, a full tasting room including current, vintage, and specialty bottles and retail shop are also located on site.
Production Notes
Drie Fonteinen follows traditional lambic brewing processes, with the following notable facts:
Until 2011, some Drie Fonteinen beers were bottled at Boon. Boon's bottling line at the time was faster so larger, overflow packaging jobs were sometimes completed there. Boon corks say "SB" rather than the normal "3 Fonteinen" cork.
Beers
Geuze
Faro
Fruit
Jonge Lambiek
Oude Lambiek
Breweriana
Photos
Podcast
Belgian Smaak (Breandán Kearney) June 7, 2016 Podcast interview with Armand Debelder and Michaël Blancquaert
The media player is loading...
Videos
References
↑ 1.0 1.1 1.2 Jef Van den Steen, Geuze & Kriek: The Secret of Lambic Beer, 2012
↑ Jeff Sparrow, Wild Brews: Culture and Craftsmanship in the Belgian Tradition, 2005
↑ 3.0 3.1 Horal, - 3 Fonteinen, http://www.horal.be/vereniging/3-fonteinen-beersel
↑ 4.0 4.1 Tim Webb, Chris Pollard, Siobhan McGinn, LambicLand: A Journey Round the Most Unusual Beers in the World, 2010
↑ Chuck Cook, Drie Fonteinen: New Brewery, Same Great Beers, 2013